100+ Women Who Care Victoria have donated $23,600 to VLC!
We are so fortunate to have received this generous donation. For more details, see this event's post here.
_____________________________
We have merged to improve literacy in Greater Victoria!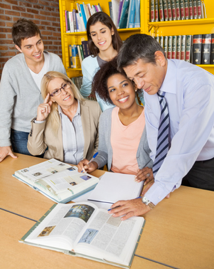 The Victoria Literacy Connection was formed in early 2017, but its roots reach much further back than this date indicates.  The VLC was created when the Boards of The Victoria READ Society and Literacy Victoria decided they could be more effective organizations if they worked together to reach a wider and broader range of people who struggle with literacy in its many and varied forms.