We are looking for a new Child Literacy Coordinator
Our present Coordinator is retiring and we are looking for her replacement. It is an exciting and rewarding job, where there is interaction with schools, staff and volunteers. This is a part-time position of 20 hours per week.  We will start the interview process end of July and hiring will take place beginning of August 2018. For further details, kindly review the job description here.
NEW LEARNING OPPORTUNITY - All proceeds go to subsidized programming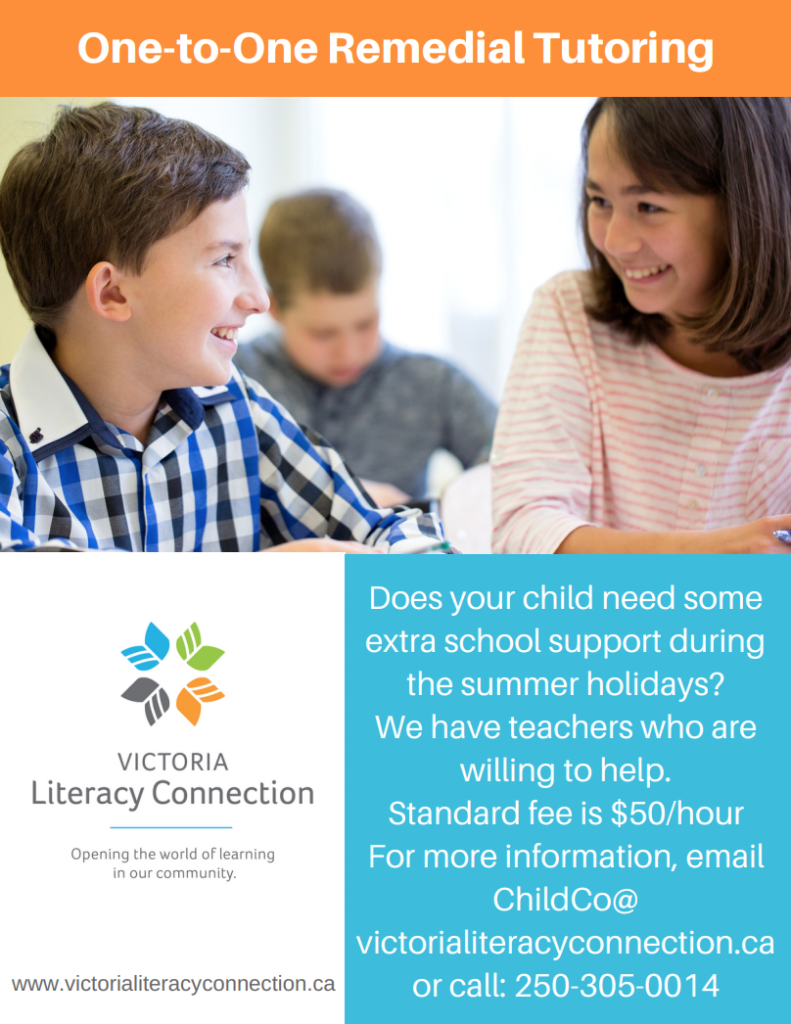 Learn about our after-school Noisy Kids Reading Club program, and join in on the fun!
Come and take a peak at our Adult Literacy Tutoring and our Vancouver Island Correctional Centre programs, in addition to some general tidbits about our organization.
How to Find Us