Annual General Meeting October 24th at 6:00pm - 6:30pm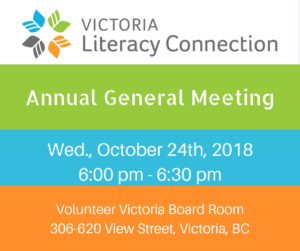 Light refreshments will be served. Welcome!
We Need Literacy Coaches and Literacy Volunteers!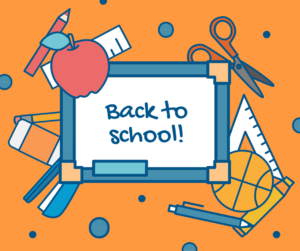 If you are interested in Child Literacy and wish to help children improve their reading and comprehension skills, then we have something for you!
We are seeking:
Literacy Coach for our Noisy Kids Reading Club after-school program (paid position)
Volunteer literacy support for our Noisy Kids Reading Club after-school program
Volunteer Reading Partner in-school program (NEW!)
VLC volunteer forms can be found here
The Job Description for the Noisy Kids Reading Club can be found here
Description of our child and youth programs can be found here
For more information, please contact our office:
Tel: 250-385-0014
Email: ChildCo@victorialiteracyconnection.ca
Learn about our after-school Noisy Kids Reading Club program, and join in on the fun!
Come and take a peak at our Adult Literacy Tutoring and our Vancouver Island Correctional Centre programs, in addition to some general tidbits about our organization.
How to Find Us