$25K Grant From the Times Colonist Literacy Society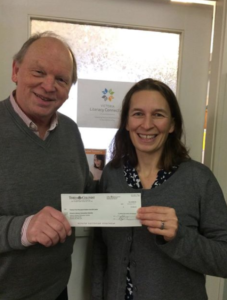 Hooray for the Times Colonist and the Times Colonist Literacy Society!
Our grant application to the Times Colonist Literacy Society came through. Do you hear our little tap dance echoing over the roof tops of Victoria? David Obee, the TC Chief Editor and Publisher, personally stopped by with a cheque for $25,000. The TC is a wonderful supporter of our literacy work, and the society is a major financial donor to Victoria Literacy Connection. Without this donation, we would not be able to run our programming successfully.
To quote the letter accompanying the cheque: "The Times Colonist Literacy Society has distributed $315,700 to 158 organizations in our readership area." Way to go Times Colonist and all the volunteers who participate in the book drives! You are all doing such great work! Our community is blessed to have such generous community members.
Here is Dave Obee with our beaming executive director at our office in View Street just moments ago. You can bet Dave got a great big hug and a hearty handshake as thanks.
Please remember to support the 22nd Times Colonist Annual Book Sale scheduled for May 11-12 at the Victoria Curling Club!
We Need Literacy Coaches and Literacy Volunteers!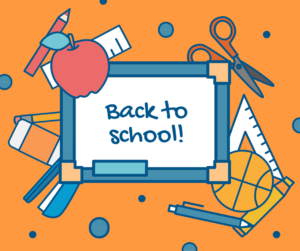 If you are interested in Child Literacy and wish to help children improve their reading and comprehension skills, then we have something for you!
We are seeking:
Literacy Coach for our Noisy Kids Reading Club after-school program (paid position)
Volunteer literacy support for our Noisy Kids Reading Club after-school program
Volunteer Reading Partner in-school program (NEW!)
VLC volunteer forms can be found here
The Job Description for the Noisy Kids Reading Club can be found here
Description of our child and youth programs can be found here
For more information, please contact our office:
Tel: 250-385-0014
Email: ChildCo@victorialiteracyconnection.ca
Learn about our after-school Noisy Kids Reading Club program, and join in on the fun!
Come and take a peak at our Adult Literacy Tutoring and our Vancouver Island Correctional Centre programs, in addition to some general tidbits about our organization.
How to Find Us