Online Tutoring - School Support and/or French Immersion
Students who have decided to do remote learning or simply need some extra scholastic support may want to take advantage of our online tutoring programs. We also have an option for French Immersion students!
Our tutors are BC Certified teachers and can instruct on all subjects from grades 2-12. They will adapt to your child or youth's learning needs and are also flexible with regards to scheduling.
Pricing list:
$45.00/child - 1 hour for 1 child
$65.00/child - 1,5 hour for 1 child - option to split into two sessions per week for the same price
$40.00/child - 1,5 hour in the company of another child of a similar learning level
If you wish to have more hours per week or if you have children of a similar grade level requiring tutoring, kindly discuss with our Child and Youth Literacy Coordinator. 
We will gladly provide the option for a test session for a one-hour fee of $45.00.  
For more information or to register, please contact our Child and Youth Literacy Coordinator by:
Email: childco@victorialiteracyconnection.ca or
Cell: 264-464-1575.
All proceeds from our paid tutoring go to support our free subsidized programming.
We look forward to hearing from you!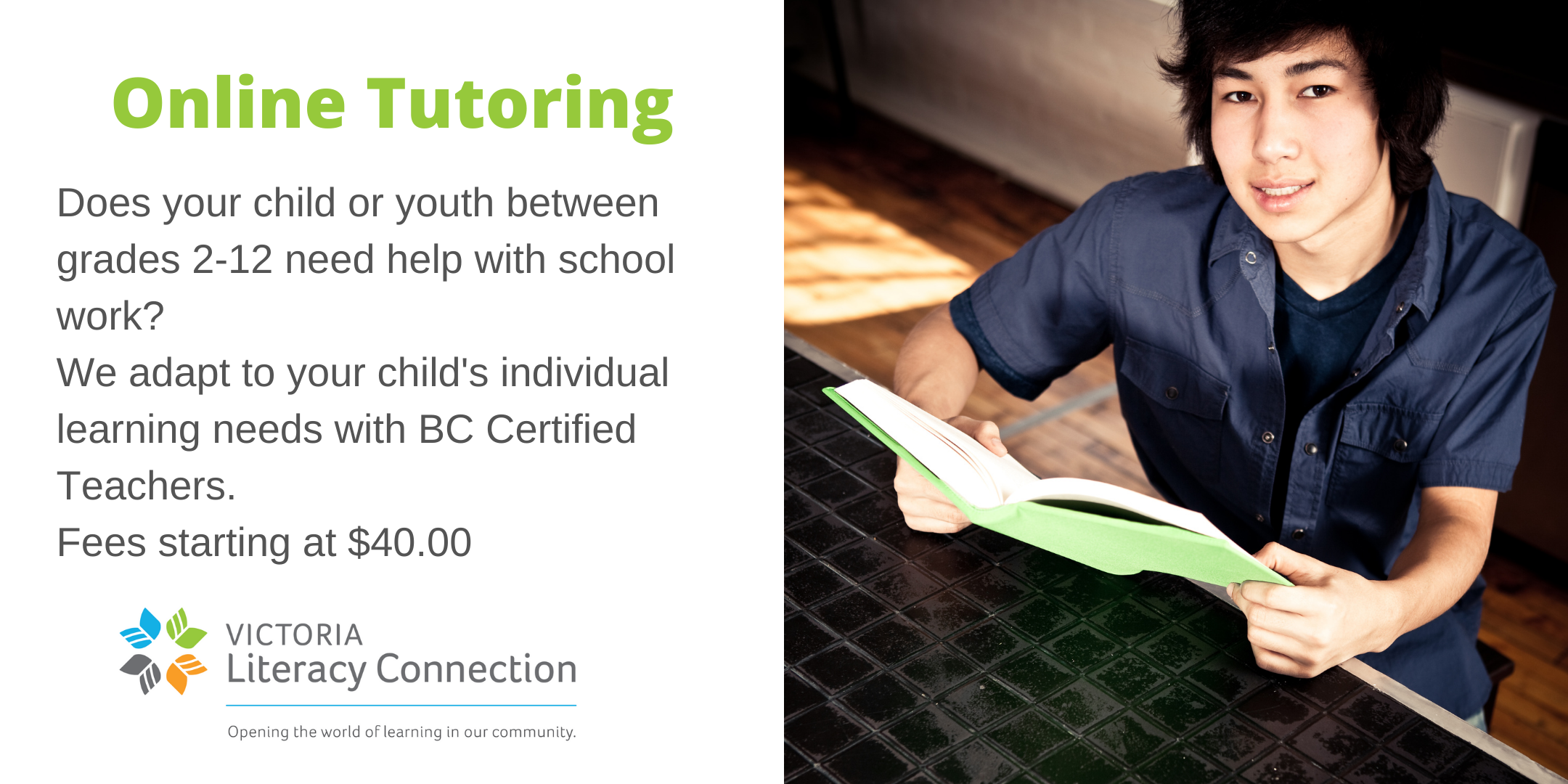 Learn about our after-school Noisy Kids Reading Club program, and join in on the fun!
Come and take a peek at our Adult Literacy Tutoring and our Vancouver Island Correctional Centre programs, in addition to some general information about our organization.
How to Find Us

306-620 View Street
Victoria, BC V8W 1J6
Phone: 250-385-0014
CRA # 132501867 RR 0001