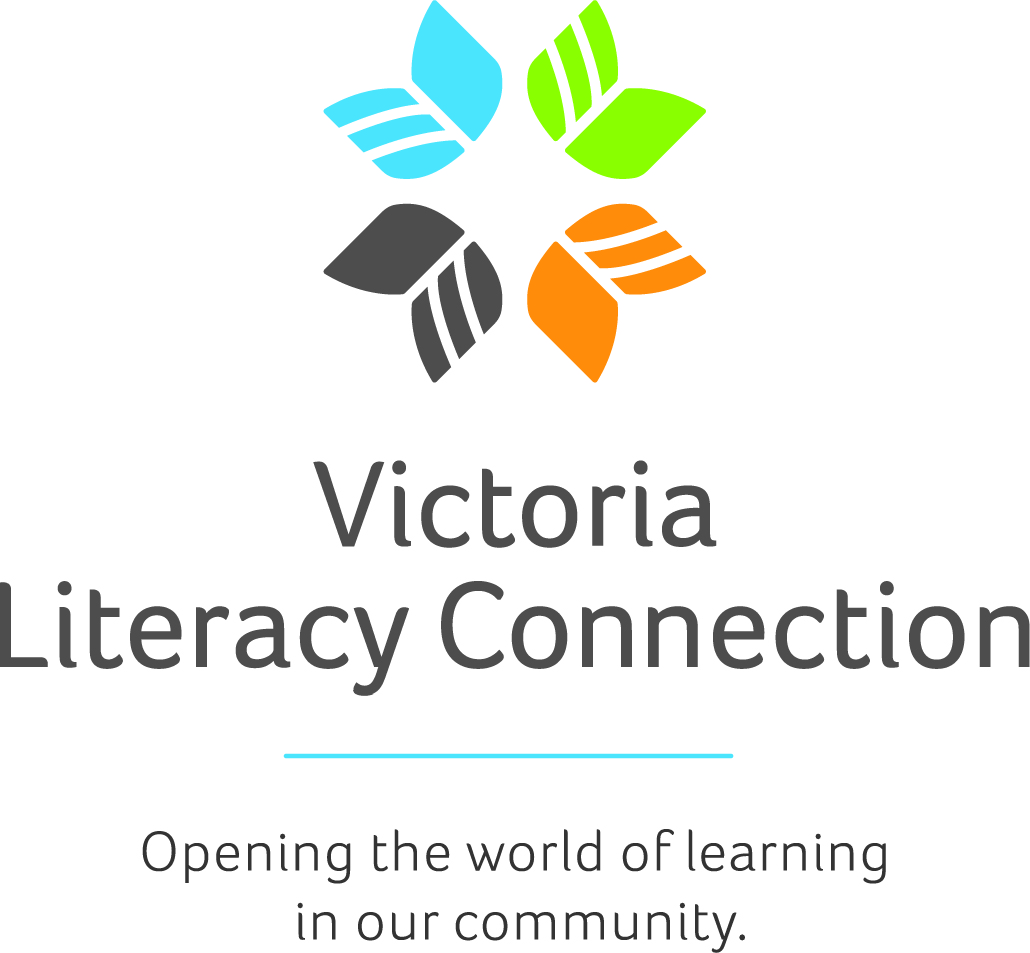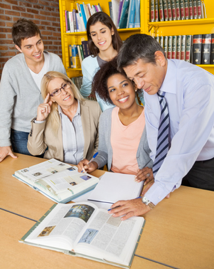 306-620 View Street
Victoria, BC V8W 1J6
Phone: 250-385-0014
Victoria Literacy Connection: A Brief History
The Victoria Literacy Connection (VLC) was formed in early 2017, but its roots reach much further back than this date indicates.  The VLC was created when the Boards of The Victoria READ Society and Literacy Victoria decided they could be more effective organizations if they worked together to reach a wider and broader range of people who struggle with literacy in its many and varied forms.
The READ Society has operated in Greater Victoria and the Saanich Peninsula since the 1970s.  Over the years it has supported thousands of children and youth who have needed help with literacy in the early stages of their education.  For many of its young learners, the work done by The READ Society was transformative and they have gone on to lead productive lives, gain a good education and contribute significantly to our society.
In the mid 1980s, Literacy Victoria (LV) was formed as a breakaway charity from The READ Society.  It was believed that the reason many children struggled with literacy was because their parents did as well.  LV was dedicated to helping a wide range of adults who had challenges reading, writing, or doing basic mathematics.  Over the years, services extended to include help with computer literacy.  LV had two hard and fast rules: all tutoring would be undertaken by dedicated, trained volunteers, and no individual would be charged for tutoring services.  They felt cost should never be a barrier to literacy.
As so often happens in life, things came full circle.  Rather than maintaining distinct separate services and competing for financial support, the folks at READ and LV decided there would be significant benefits to working together.  Now, under the brand of Victoria Literacy Connection, we offer a more holistic literacy service and make our hard earned donations stretch even further.  We invite you to read about our various programs on this website.  If you know of someone who would benefit from our services, we hope you will point them in our direction.  If you would like to be part of our volunteer team, we would love to hear from you.  Please do not hesitate to contact us with any questions or suggestions.
Christine has over ten years of extensive experience in managing non-profit programs internationally, nationally and regionally. This path was pre-determined through her academic studies in the realms of Political Science, Project Management and Philanthropy. She worked within Humanitarian Aid under the auspices of the International Committee of the Red Cross and the Canadian Red Cross.
Mary Ann Snowden
Adult Literacy Coordinator
Prior to joining Literacy Victoria, Mary Ann spent 25 years working for a Victoria-based non-profit where she held several positions at the senior management level. Her main areas of responsibility included policy and program development and quality assurance.
Sofia Lopez Fuertes
Child Literacy Coordinator
Sofia has worked for many years as a coordinator for rural and urban literacy programming, supporting various populations including First Nation groups. She was most recently the coordinator for the Greater Victoria Alliance for Literacy, where she learned about the literacy needs and gaps in our region.
---
Board
Barbara Newton (Chair) is the head of the organization's Fundraising and Communications Committee.  In her work life Barbara is a small business consultant and sessional instructor at Camosun College.
Gwen Anholt (Vice Chair) considers learning as the foundation and passion of her career.  Beginning in early childhood education, then moving into adult education, her work has spanned 30 years in the public and private sectors.  Now retired, she began as a tutor for Literacy Victoria before joining the Board.  Gwen chairs the Governance and Administration Committee.
Hank Mathias (Finance Director) worked for 30 years as a manager with the B.C. Provincial Government in the areas of corrections, public safety and security, employment and social program development and implementation.  His community efforts have focused on social justice and access issues, included being part of Oak Bay Parks and Recreation Commission, the Greater Victoria Housing Society, the John Howard Society (B.C. and Victoria), and the Vancouver Island Criminal Justice Association.
Ian Culbertson (Secretary) has worked with children and youth at the Boys and Girls Club in Victoria for the past 12 years; the last four of those in the Licensed Programs Supervisor role. Ian wrote his Masters thesis with the Boys and Girls Club, focused around program evaluation in the non-profit sector.
Robin Wilmot (Programs Committee Lead) holds a PhD (2015) and MA (1993) from the Department of Curriculum and Instruction (Language and Literacy) at the University of Victoria. She was an educator in the British Columbia Public School System until her retirement in 2011. Following her retirement, among other education-focused endeavours, she worked as a university sessional instructor in the Faculty of Education in both Ontario and British Columbia.
Janine Hannis has an extensive background in adult education spanning over two decades including work for the Ministry of Education, as well as formerly teaching in the Continuing Education Department of Camosun College. She has a Masters of Education in Curriculum and Instruction with an emphasis on adult education, and was responsible for developing the prison education program to support the provincial correctional centres in B.C.
Dana Anderson is a Chartered Professional Accountant with many years of experience working with non-profit clients. She was raised in Victoria and has a BA in History from UVic. A lifelong "bookworm", Dana believes in the importance of literacy in all facets of life.
Dr. Patricia Gunton is a retired Family Physician and Hospitalist. She has been privileged to tutor students with Literacy Victoria over the past two years. An interest in volunteering with literacy programs is a family tradition; starting with her father, Patrick (a retired teacher) and now into a second generation with her twin sister, Geraldine in Australia (also a retired teacher).
Carrie Spencer is an instructional designer and university instructor who believes literacy and access to education are fundamental in a just society. She also co-owns and operates a biological control company in North Saanich.
Lifelong Members
Vern Paetkau is a former academic scientist, who worked at the University of Alberta and at UVic, where he served as Dean of Science. Since retiring he has followed an interest in science communication, including creating a science web site. He is the past Chair of Literacy Victoria and contributed immensely to the sustainability of this organization.
Carol Carman was a Communications Director from 1990 to 2006 for several B.C. Ministries, speechwriter and owner-operator of Helix Communications. She is the past Chair of Victoria READ Society and was deeply involved in promoting literacy in Greater Victoria.
Susan Reece was the President of Oxford University Press Canada from 1993 to 1999 and Managing Director of the International Division of OUP from 1999 to 2009. She has been a literacy tutor and has sat on the Board for six years; four of them as Chair/Co-Chair.
Charlie Etchell is a semi-retired educator and active cyclist. He has strong interest in literacy and community development. Charlie was Chair/Co-Chair of the organization for four years.
Phil Wynne is a retired business executive. As a Board member he has worked on the development of VLC, helped in the area of fundraising and volunteered on the front-line as a tutor.