For the second year in a row, Bolen Books kindly hosted our second Book Club Champions Literary Event. A big thanks goes to Bolen Books owner Samantha Holmes!
Here is a picture of Samantha Holmes from last year's event, where she matched the funds raised – $500.00. The cheque is being handed to one of our Board Directors, Gwen Anholt.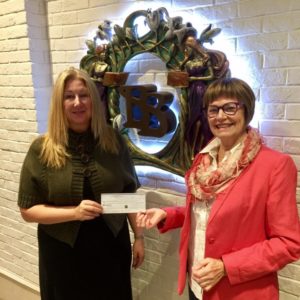 Book Club Champions support Victoria Literacy Connection's literacy programs through their generous donations of roughly $120 a year per book club. To thank our Book Club Champions, Victoria Literacy Connection invited two guest authors to speak:
Jack Knox – Well known columnist and literacy supporter is the author of Hard Knox. In Hard Knox, Jack offers up his uniquely hilarious views on Canadian life as seen from the western fringes of the country; i.e. Vancouver Island.
Susan Juby – Author of The Truth Commission, The Republic of Dirt: Return to Woefield and her most recent book The Fashion Committee.
The amusing session was led by our very own Jo-Ann Roberts, VLC Board Director. Both authors offered a very entertaining evening for the approximate 40 listeners.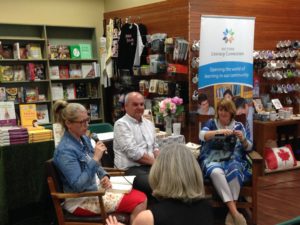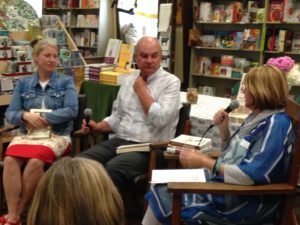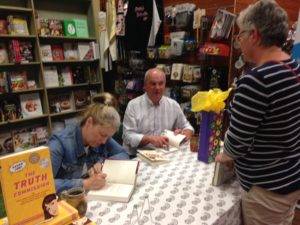 An event worth repeating!