VLC adapts to your child's learning needs through online and in-person learning options. We have a variety of free and paid programs available to support your child or youth with reading, writing, math and other school subjects.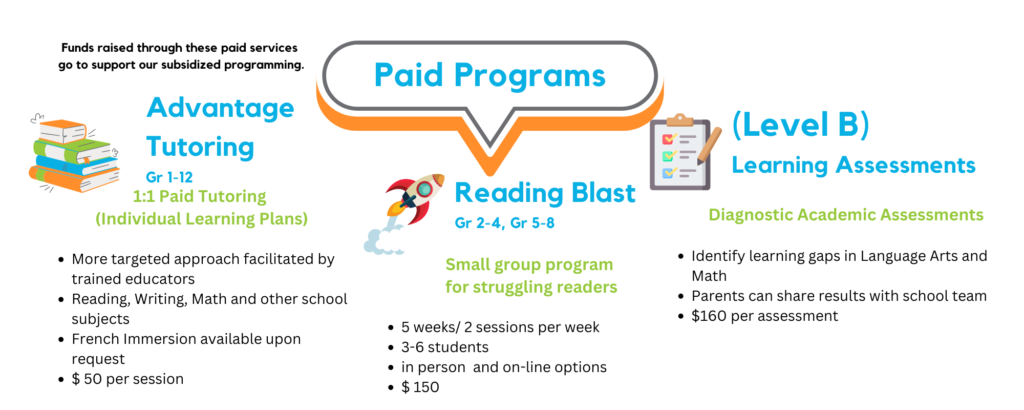 ---
A Little Word About VLC's Role in Child and Youth Literacy in the Community
Victoria Literacy Connection is a piece of a very complex literacy puzzle in our community. We are strictly a literacy organization. VLC offers services for those who are in the "grey area", meaning those who do not have a behavioural or learning challenge, but who simply need that extra reinforcement to advance their literacy skills, whether it be reading, writing, math or support them in their school work.
We evaluate each case individually and provide referral suggestions if the child or youth is outside of the scope that our volunteer and paid tutors can provide.
If your child has learning and/or behavioural challenges that go beyond VLC capacity, we would recommend contacting either the Learning Curve or Five Behaviour and Education Consulting Services Inc., which have staff to accommodate your child's specific learning needs.