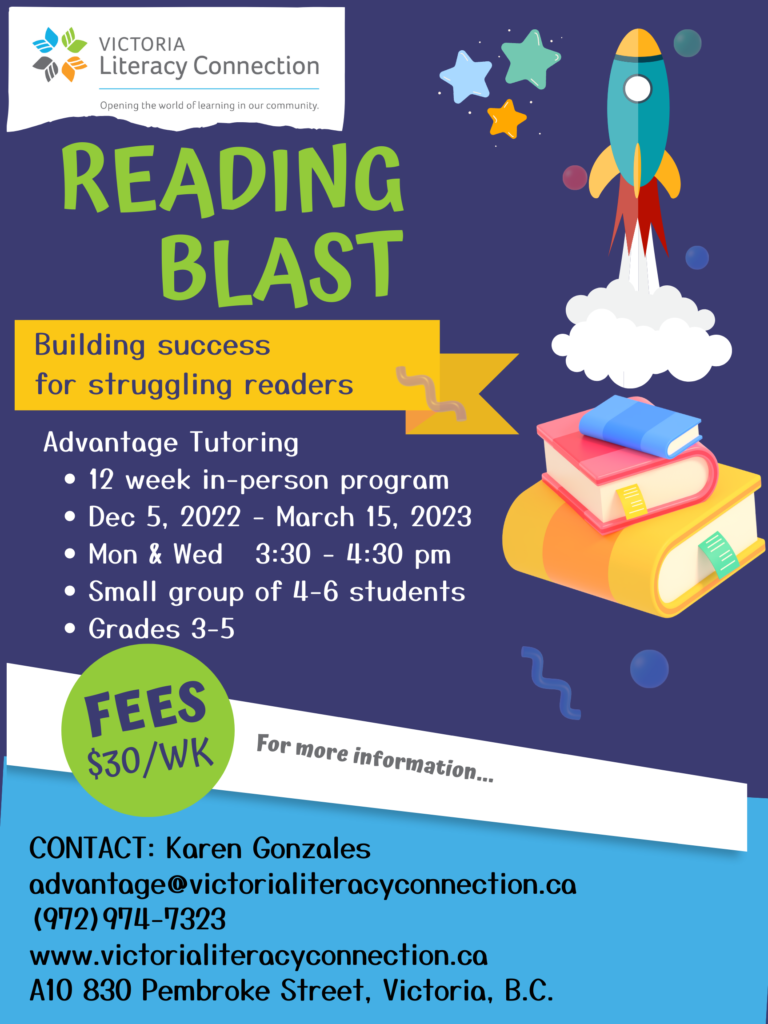 12 week(24 sessions) small-group program to help your struggling reader build reading confidence
phonics-based activities
improve word recognition, word attack and spelling skills
systematic, multi-sensory, FUN!
Fees: 30/wk – paid through e-transfer in one of 2 payment schedules:
1 payment @ $360.00
3 payments @ $120.00 each (paid at the beginning of Dec, Feb and Mar).
Location: Victoria Literacy Connection office, A10 830 Pembroke Street
Register: Submit your information in the form below and we will contact you to complete the registration process.