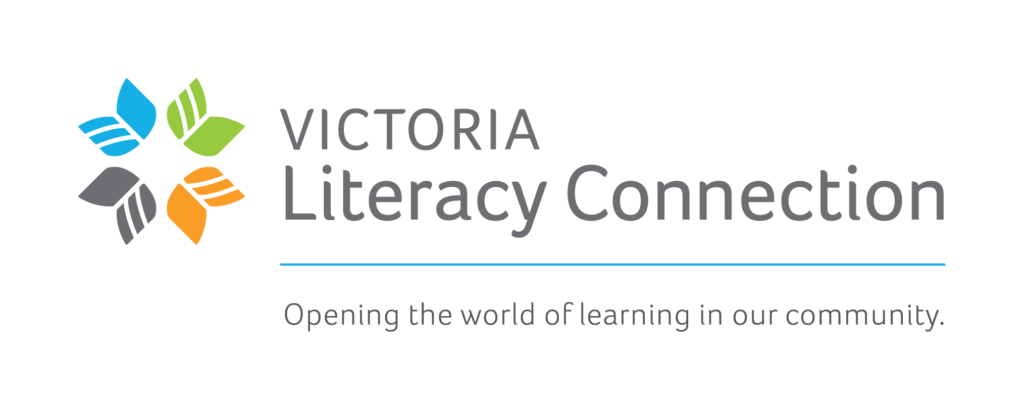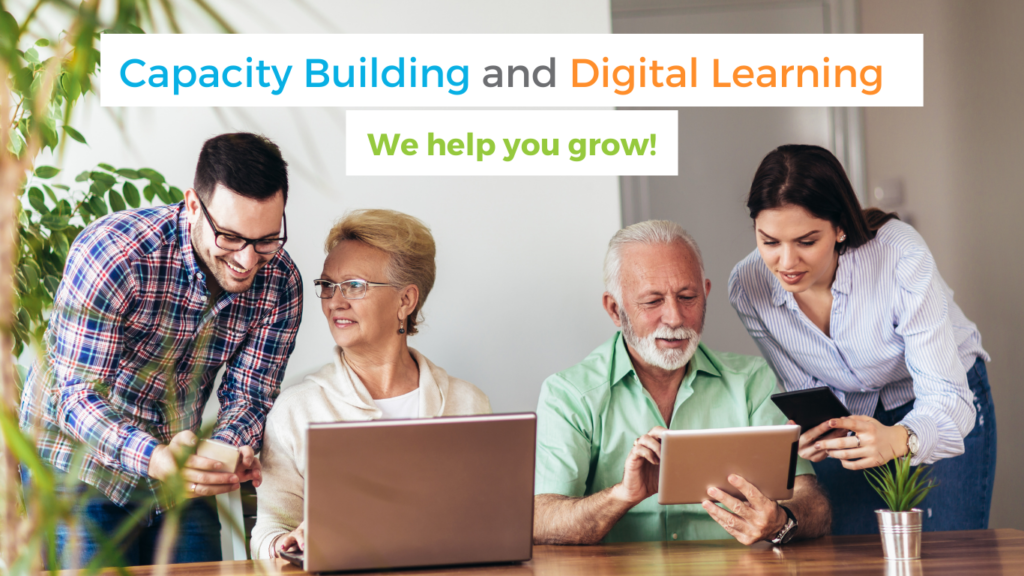 Support for Your Organization
Does your organization need help to pivot to online learning support? The transition to online communication and teaching has certainly not been easy! We have trained and experienced staff that can support your staff and/or volunteers with a streamlined and simple to follow approach. We also provide tailored marketing, as well as volunteer and learner recruitment training packages.
Support for Your Clients
Do you have clients that are unable to follow your online programming? We can provide 1:1 online digital learning support through screened and trained tutors, adapting to the individuals' respective learning needs and getting them up to speed to follow your specific program, while also providing your clients with invaluable life skills in our modern age.
Pricing
We offer different pricing depending upon whether your organization is a non-profit or a for-profit, and how many people who require training and support.
For more information about these services, please see below.
Support for Your Organization
Objective: Raise the basic computer literacy ability among various organizations so that they can facilitate online learning and informational session, whereby increasing the local population's ability to use this useful tool and have access to important resources and reduce isolation.
Through our interaction with the literacy community in the province of British Columbia and various non-profit and for-profit sector networks, VLC has understood that not all organizations managed to pivot over to online communications with ease. Reasons have varied: stretched HR capacity to explore alternatives and develop programming, staff resistant to change or optimistic hopes that the pandemic would be over soon. It is probably fair to say that pandemic or not, digital communication is making itself more and more indispensable.
Depending upon organizational needs, VLC would provide:
a computer literacy guide
learner recruitment, assessment and goal setting
volunteer tutor recruitment, screening and training
marketing tools to attract learners and tutor
The package would be provided online through the supportive and experienced VLC Coordinator.
Support for Your Clients
Objective: Increase digital literacy levels so that clients of organizations may follow educational and informational sessions to improve their respective situations.
Victoria Literacy Connection has heard from different sources that organizations have developed online learning programs, often spending a pretty penny to develop them, but some clients are not able to follow them due to their lack of digital literacy. Requests came for clients to be trained in basic computer literacy, in addition to learning how to use the organizational tools made available to them through their original organization.
To start the process, the VLC Coordinator would have a conversation with the organizational representative around the tools that are used and setting goals. Depending on the complexity of the existing tools, a guide might need to be developed to facilitate the learning process, which will be used by the learner.
Once established, the learners are introduced to the VLC Coordinator. Each learner is then assessed in a non-intrusive manner to establish level and ability. Tutors are screened, trained and matched not only on the learning level but personality and experience as well, to increase the chances of a happy and rewarding learning experience. Sessions are around an hour each time, once or twice a week depending upon the learner's capacity. More hours may be added upon request.
VLC will provide:
a program developed for the specific set-up of the organization
a learning guide for learners
non-intrusive assessments of learners
tutor recruitment, screening and training
All interaction would take place online.
Pricing
This fee-paying service subsidized VLC's literacy programming. By benefitting from our support, you are simultaneously supporting our learners. Prices depend upon whether your organization is a non-profit or for-profit entity, and how many staff/volunteers and clients VLC would be supporting. For more information or to discuss a package suitable for your, please contact our Executive Director, Christine Bossi.
Capacity Building
Enrich our growing community.
---
Experienced facilitator that will understand your needs
Training session for staff and/or volunteers
Technical support
Marketing package
Volunteer recruitment and training
Client Support
Take support to the next level.
---
Consultation with VLC Coordinator to meet your organizational needs.
Program developed to support client learning
Non-intrusive assessment of learner's level
1:1 tutoring of learner with screened and trained tutor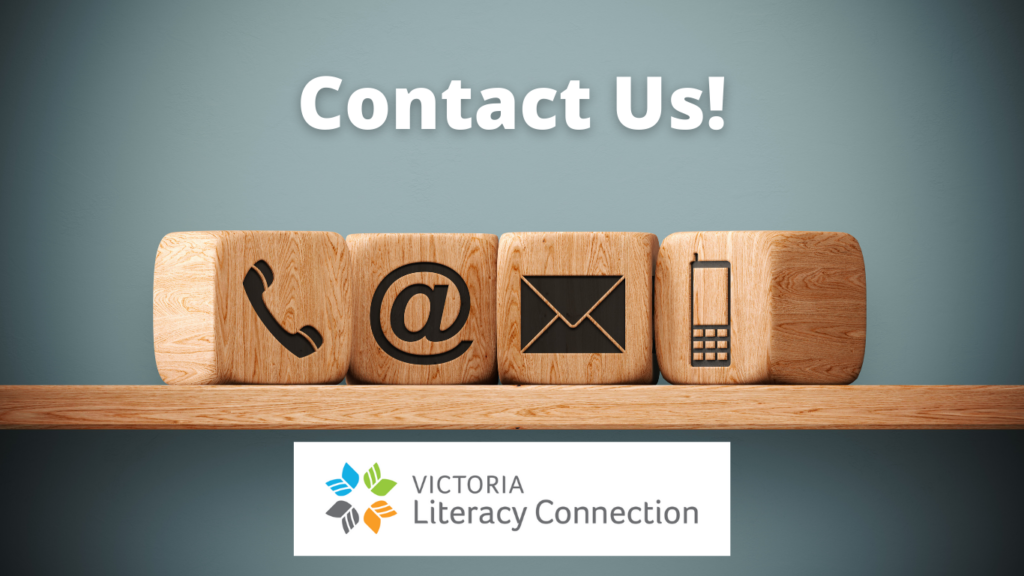 Some Words about VLC's Digital Learning Journey
Victoria Literacy Connection (VLC) is a non-profit with charitable status, and works on a shoe-string budget. The online approach that VLC has adopted has not only been within our means, but also provided us with more services and better outreach to support those that VLC was not able to reach in the past through its traditional face-to-face sessions.
Easter Monday 2020, Victoria Literacy Connection launched a brand new online program called Kids E-Reading Book Club. There children between grades 2-5 were allocated to small groups according to reading level and matched with an online reading partner. During the beginning phase of the pandemic, the kids read books online, while the adult reading partner provided encouragement and supported reading comprehension. The Reading Partners were mostly retired school teachers that were limited in their online activities, so there was a short learning curve to train these volunteers to facilitate their groups in a whole new way. From the responses of the children, tutors and parents, VLC knew it had a winner!
Understanding that the pandemic was to continue, our team continued to pivot with other programs, namely English Language Conversation and 1:1 Tutoring. Facilitators were trained and within a short period of time, we had those programs running too. It was another great success!
Being a service provider for a wide spectrum of individuals with varying learning abilities, VLC felt it important to get those wishing to access our services but were not comfortable with online tools. We proceeded to create our own digital learning program where learners were supported by volunteer tutors, adapting to each learner's goals, devices, existing knowledge and abilities. VLC's poster "child" is a 93 year-old learner, who has been following our program since its inception in January 2021. This experience has opened up a whole new world for her, and she is eager to learn more!