The Victoria Literacy Connection relies on support from donors both large and small.  We do our utmost to keep our administrative costs as low as possible but our programs require funding in order to operate, be sustained and grow.  We are grateful for the support of a wide range of organizations and individuals and hope that you might consider contributing as well so we can continue to help those who struggle with literacy in its many forms.
---
Our Supporting Donors
We gratefully acknowledge the financial support of
Ministry of Advanced Education, Government of British Columbia
Times Colonist Literacy Fund (TC Book Drive)
Provincial Employees Community Service Fund
Campus Honda and Radio 91-7 FM the Zone
St. Michael's University School
Thrifty Foods - Smile Card funding program
And of course the generous private donors in our community!
Also a big thank you to local providers who have supported us in kind:
Bolen's Books - for hosting two literacy events, supplying books for our Reading Partners program and for hosting fundraisers
Chemistry Consulting - for some staff recruitment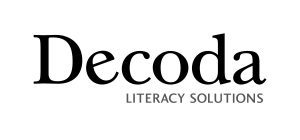 - for their library used for our adult literacy programs
Eclipse Marketing - for our logo
Hoyne Brewing Company - for supplying beverages for fundraisers
Jawl Bundon LLP - for legal advice
Thrifty Foods - food platters for events
U-Pak Mobile Storage Victoria - for providing storage space for our teaching supplies
Victoria Caledonian Distillery - for providing their venue for volunteer appreciation events