Registration Donation VLC's Book Bash Pledge Form VLC's Book Bash Reading Log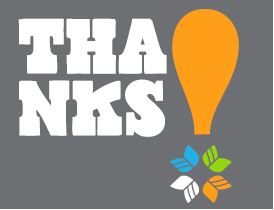 Book Bashers,
Thank YOU so much for dedicating time this summer to reading for the Book Bash! That was the best excuse ever for sitting in the shade and reading for much of August.
There are three final things to do: 1. Fill in your Book Bash Reading Log and tally your pages.
2. Collect your pledges, or just make your own donation.
3. Make your donation using the Book Bash Button on the VLC Donation Form.
And now for the prizes! When you make your donation, please complete the additional questions that will help us make the prize draws and put together suitable prize packages for the winners. We will let you know about the prize giving event on September 25.
Marathon, swim-a-thon, bike-a-thon … how about a read-a-thon? The VLC Book Bash challenged readers of all ages to obtain pledges from friends and family for every 100 pages they read throughout August. From the 6 year-olds who delight their grandparents by reading 100 pages, to the keen reader who decides this is the summer to re-read all the Canada Reads winners, participants are invited to set a reading target, pick a theme (or not), and take part in the challenges and event buzz on social media. Please take a moment to register so we can share updates, let you know about fun challenges and a prize-giving closing event.
IT'S EASY TO PARTICIPATE
Click on the Register Button and take 1 minute to register. You will be asked to enter a reading goal (expressed in multiples of 100 pages).
Download and print the Pledge Form and Reading Log. Enter your name and reading target.
Ask friends and family to support your reading with a pledge for each 100 pages you read. For example a pledge of $2/100 pages would translate to a donation of $20 if you read 1,000 pages during the Reading Challenge. Record all pledges on the Pledge Form.
Record what your read between August 1 and August 31 on your Reading Log.
On September 1 add up all the pages you read to find your grand total. Way to go!
Collect pledges and donate the funds on the Donation Page by September 30. Thank you!
Join our prize-giving closing event, if permitted. Details to be announced.
Feel fantastic about helping others improve their reading skills.
Join some of the challenges below
Follow us on Facebook & Instagram
Post on your social media
Tell your friends and family
Print a poster and put it up in a public place
READING CHALLENGES – 2021

Create your reading theme or target for your Book Bash reading in August. The first five books of the Inspector Ganache series, Tolkien's Lord of the Rings Trilogy, four books about the immigrant experience, all Alice Munro you have not read yet, a challenging book you have always wanted to read. You get the picture.
Take a photo of yourself with your August Book Bash reading stack. Post the photo on your Facebook page or your Instagram to challenge others.
Post a video of yourself reading the first few lines of a book, any book, and challenge others to identify the book.
Post a photo of yourself reading in a public location: Esquimalt Lagoon, in Bastion Square, on a restaurant patio… Pose the photo to provide just enough clues for others to identify the location.
Post a photo of yourself reading in a summery setting not usually associated with reading: in an inner tube on the water, on a paddle board, in the crook of a low tree, two readers in a hammock … just stay safe while posing your picture!
FAQS
Question: What will my donation be used for? Answer: Your donation will help support free literacy programs for children, youth and adults in Greater Victoria who want to improve their reading skills. We work with adults on their self-defined reading goals – getting a driver's license, qualifying for skills training, reading a book, rebuilding reading skills after suffering a stroke, and with children to help them keep up in school.
Question: When does the Book Bash run and how would I prepare? Q Answer: The actual Book Bash will run for the month of August. Before that do 3 things:
1 – Register (button above) so we can stay in touch
2 – Print out the Pledge Sheet / Reading Log and get some pledges from family and friends
3 – Plan your reading for August
Question: I have a fantastic idea for a reading challenge to issue mid-way through. Who should I contact? Answer: This and any other inquiries or ideas can be sent to admin@victorialiteracyconnection.ca and they will be passed to the Book Bash team.
Question: What are the prizes? Answer: Prize baskets of items and gift certificates from local merchants will be awarded early in October once all the tallies and the donations are in. There will be prizes for age groups, and prizes awarded to participants drawn at random. Prizes will be announced and awarded at a prize-giving event early in October, if permitted.
Question: Do audio books count? Answer: Yes, all reading counts
Question: Do picture books count? Answer: If that is the participant's usual reading, picture books count.
Question: What if I want to participate, but do not want to ask others to provide donations? Answer: Then sponsor yourself and give your own donation to the VLC in September.
Question: What if I get pledges, but then cannot collect in September? Answer: Collect what you can. It will all help VLC provide free programs.